Profile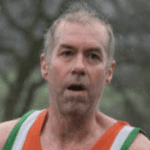 Carl Heron
Gutted to be evicted....at least I get to meet Ant and Dec now. We're all winners of course (I only say this as I was not triumphant). Good luck to Heidi, Emma and Iain.
Curriculum Vitae
Education:

Until 11, I went to primary school in Hadleigh, Suffolk, then from 11-18 years at Sudbury Upper School. I went to the University of Bradford from 1980-84 then went to University College, Cardiff to do a PhD in 1985.

Qualifications:

Bachelor of Technology and a PhD

Work History:

Universities of Liverpool and Bradford

Current Job:

Director of Scientific Research at the British Museum

Employer:

The British Museum
Favourite thing to do in my job: To discover something I did not know every time I step into the British Museum

About Me

An archaeological scientist or a scientific archaeologist

Read more

I have worked in London since 2016. Normally I walk or run to work. I am Director of Scientific Research at the British Museum. I lead an international team of dedicated scientists – a group of wonderful people with backgrounds in archaeology, chemistry, biology and physics. They work to help preserve the collection (only abut 1% of the objects in the collection are on display), to undertake new research into the collection and to ensure that the results and findings are communicated to the widest possible audience. Our laboratories are deep down underground surface below the British Museum.

I love walking and running. I compete regularly in races from anything from a 5 kilometre distance up to ultramarathons (anything over the marathon distance of 26 miles). I have just run two half marathons in each of the last two Sundays. The first was in New York and then I competed in Bradford (Yorkshire). I finished in the top ten in both races!

I like listening to the radio, watching TV and reading. I support Ipswich Town football club (they are currently bottom of the Championship if you are asking). That's about it really.

My Work

Director of Scientific Research at the British Museum

Read more

This is one of our underground laboratories at the British Museum. What do you think my colleague, Dan, is doing here?

(a) playing on his XBOX instead of doing any work

(b) trying to remember where he put the unique statue of the discus thrower

(c) Making a 3D printed copy of the statue for his garden

(d) Using powerful X-rays to determine how this wonderful  2000-year-old statue has been restored in the past and to provide information about the condition of the statue before it goes on display in the Museum gallery.

THE ANSWER IS (C)….ONLY JOKING….THE CORRECT ANSWER IS (D)!

Dan works as an X-ray imaging scientist for the Museum, carrying out both radiography and CT scanning. X-ray imaging techniques are used to non-destructively look under the surface of many different types and sizes of artefacts – answering questions of how they were made, where they came from, their current condition, and if anything unknown is hidden inside. Dan's expertise is in experimental X-ray physics, with a focus on the interactions of X-rays with different materials, X-ray imaging and analysis techniques.

My Typical Day

Lots of meetings, lots of emails, occasionally find myself in a laboratory

Read more

Even more meetings, hundreds of emails, rarely find myself in a laboratory.

What I'd do with the prize money

To support The Lightyear Foundation, a charity that works to make science education more accessible for children in the UK, so that more children have the opportunity to explore, get excited by, and gain a deeper understanding of science.

Read more

Should I win the £500 I would wish to make a donation to the Lightyear Foundation (https://www.lightyearfoundation.org/what-we-do/). The Lightyear Foundation works to make science education more accessible for children in the UK, so that more children have the opportunity to explore, get excited by, and gain a deeper understanding of science. They help to break down the barriers to STEM (Science, Technology, Engineering and Maths) participation for disabled children, at the same time using science to help them to deal with specific challenges and development issues.

I would like the £500 to support an initiative that links history and science, perhaps featuring an object in the British Museum collection.

My Interview

How would you describe yourself in 3 words?

Lifelong Archaeological Scientist

What's the best thing you've done in your career?

Worked with archaeologists in many different countries

What or who inspired you to follow your career?

My History teachers - Mr Orsler and Mr Waddington

What was your favourite subject at school?

History!

What did you want to be after you left school?

An Archaeologist

Were you ever in trouble at school?

Yes! Please don't ask me what it was.

If you weren't doing this job, what would you choose instead?

Sports photographer

Who is your favourite singer or band?

REM. Their first 9-10 albums or so. Not so keen on the later stuff.

What's your favourite food?

Curry!

What is the most fun thing you've done?

Climbed Mount Olympus

If you had 3 wishes for yourself what would they be? - be honest!

Wish 1 - To To be the best runner in my age category in the UK (I'm currently about 350th so I need the extra help),

Tell us a joke.

I went to the doctors the other day and asked him, 'have you got anything for wind?' He gave me a kite.
---
---