Profile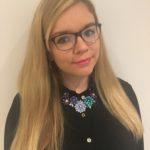 Emma McEntee
I analyse data collected on new medicines tested in clinical trials
Curriculum Vitae
Education:

London School of Hygiene & Tropical Medicine, University of Greenwich, St Olaves Grammar School, Langley Park School for Girls

Qualifications:

MSc Medical Statistics, BSc Mathematics, Diploma in Industrial Studies, A level (Maths, Chemistry), AS level (Further maths, Music, Spanish), GCSEs (Maths, Statistics, English (Language & Lit), Double Science, Spanish, Textiles, Geography, Music)

Work History:

PAREXEL, Numerus, Pfizer, McDonalds

Current Job:

Biostatistician II

Employer:

PAREXEL International is a global provider of biopharmaceutical services. It conducts clinical trials on behalf of its pharmaceutical clients to expedite the drug approval process. It is the second largest clinical research organization in the world and has helped develop approximately 95% of the 200 top-selling biopharmaceuticals on the market today.  

https://www.parexel.com/
Favourite thing to do in my job: Help non-statisticians understand the results of statistical analyses

About Me

A disney fan living in London.

Read more

I live in London with my fiancé. I am mad about Dachshunds (sausage dogs) and hope to get a puppy after we get married next year. My fiancé is a bartender and I am his personal taste tester for his cocktails. I am a HUGE Disney fan. I sing in a choir at work, and enjoying doing crafts when I have the time!

My Work

I am a statistician working in drug development.

Read more

Medical Statisticians are key players in a drug development project team within the research, development and manufacturing of a pharmaceutical product.

Statisticians are becoming highly sought in the pharmaceutical industry and increasingly play leading roles in areas such as pharmacology, health economics, real world evidence, personalised healthcare, manufacturing and marketing.

Statisticians are involved in a wide range of activities, including:

Designing scientifically sound experiments or trials
Defining data collection methods
Determining the analysis methodology and requirements
Performing data analysis
Correct interpretation and decision making
Present results to senior managers and government agencies around the world

Statisticians almost never work in isolation in the pharmaceutical industry. Project teams are made up of a variety of disciplines, to include doctors, scientists, operations managers, compliance and marketing teams.

My Typical Day

Working as part of a team to deliver a clinical trial for a client - fuelled by lots of cups of tea!

Read more


I have to commute from south-east to north-west London to get to my office, so my day normally starts with me watching catch up TV whilst on the train and tube.

Once I get into the office, first thing is always a cup of tea whilst I settle down to read my emails, check my diary for meetings and plan my day ahead.

At PAREXEL, we conduct clinical trials on behalf of our clients in order to advance the approval process for a range of new drugs. I'm currently the lead biostatistician on three clinical trials and which involves overseeing the biostatistics and programming activities on these studies, and I am responsible for the team of statisticians and statistical programmers that also work on any of my studies.

I spend most of my day attending meetings (both project management and technical) and communicating with my other team members and to our pharmaceutical clients. Religiously at 12 o'clock I go for lunch with my colleagues from the statistics department. We all work on different projects so enjoy using this time to catch up on how each others studies are going, and also any office gossip (mainly what happened in GBBO or strictly!).

As I work in a multifunctional team, not everyone is familiar with statistics, so part of my job is to coach others and to interpret the results of any statistical analyses in a way that is understandable to colleagues without any statistics knowledge. This can be in person, in a tele-conference, or via email – all requiring different skills in order to best communicate my message.

Sometimes as part of my role I will also have to do some computer programming to check the data or to help my team perform some of the more complex statistical analyses. I am also responsible for overseeing the quality of work produced by the programming team on my study so will sometimes do some programming to check the work they have done is correct and makes sense.

Come 5 o'clock I'm ready to head home to hit the gym and to watch some TV to switch off ready for a good nights sleep so I'm ready to tackle whatever exciting challenges may be in store for me at work the next day!

What I'd do with the prize money

I will donate the money to PSI CALC to help organise further careers events and resources so that they can continue to inspire students to study maths and statistics.

Read more

  

I will donate the money to PSI CALC to help organise further careers events and resources so that we can continue to inspire students to study maths and statistics, and to highlight the possible career paths open to them within medical research.

In my spare time I volunteer as a committee member of PSI CALC. PSI is a society for statisticians working in the pharmaceutical committee.  As part of PSI, CALC (Careers and Academic Liaison Committee) work to promote careers for statisticians and programmers within the pharmaceutical industry, through school and university activities and establishing links with relevant professional groups.

We run an annual event for university students where they can meet with companies from within the pharmaceutical industry to discuss jobs and find out more about opportunities. We also recently started running an annual event for schools called "Maths meets Medicine", where KS4 students come and learn about how statistics plays a crucial role in the development of new medicines with interactive and fun statistics-based workshops.

The events we organize are free for schools and students to attend, so we would use the money donated to allow us to continue to improve on these events and fund resources for new workshops!

For more info see our website: https://www.psiweb.org/careers-homepage

My Interview

How would you describe yourself in 3 words?

Organised, girly and short.

What's the best thing you've done in your career?

Got published in the Guardian Breaking into Tech supplement in 2017.

What or who inspired you to follow your career?

Doing a placement year in a pharmaceutical company as part of my undegraduate degree.

What was your favourite subject at school?

Maths and Music

What did you want to be after you left school?

I wasn't sure. I went to uni and studied maths because I liked it, and chose to do a placement year to hopefully give me ideas of what to do, and it did! :)

Were you ever in trouble at school?

Not personally, but my form had a reputation for the "worst class" in the year, and we had quite a few class detentions!

If you weren't doing this job, what would you choose instead?

Events planner - I did this as a part time job and really enjoyed it! However I currently use these skills to help organise careers events as part of my volunteer work.

Who is your favourite singer or band?

This is a hard one - I love so many types of music! I think Beyonce is my favourite solo artist right now.

What's your favourite food?

Roast dinner with lots of gravy!

What is the most fun thing you've done?

I spent two weeks at Disney World in 2016 with a friend, it was the most magical holiday ever!

If you had 3 wishes for yourself what would they be? - be honest!

1) To have a big house in London for free, 2) Fill that house with lots of Dachshunds, 3) For my own island in the Caribbean with a private jet to take me there whenever I wanted

Tell us a joke.

Did you hear the one about a statistician? Probably.
---
---