Profile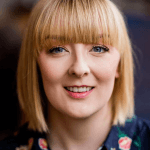 Heidi Gardner
Survived another eviction! Phew! Join us at 7pm for an open chat - log in from home and bring your friends and parents too :)
Curriculum Vitae
Education:

University of Aberdeen (Undergraduate degree: 2010-2015, and PhD: 2015-2018)

Qualifications:

MSci Pharmacology (2015), and PhD Applied Health Sciences (2018)

Work History:

I've worked in lots of places - in retail at a school that taught people how to cook, I was a camp counselor teaching arts & crafts at an American summer camp, I've worked in a bar, as a waitress, as a recruitment consultant, as an assistant in a design studio. My current job is definitely the best so far!

Current Job:

Research Assistant

Employer:

The University of Aberdeen's Health Services Research Unit.
Favourite thing to do in my job: Interviewing people about what they do and figuring out how I could do research that makes their jobs easier or more effective.

About Me

Tea drinking, doodling, adventuring Clinical Trials Methodologist that is always asking 'why?'

Read more

I live in Aberdeen with my boyfriend, though I love travelling and exploring new countries and try to get away from the city for adventures as much as possible. My favourite trips so far have been Mexico, Iceland and India, and early next year I'm heading to Canada, the USA, Singapore and Hong Kong as part of a research project that I'm working on. I also have a small business that I run alongside my full time job, I design and sell pin badges and other science-related merchandise – so I'm usually pretty busy. When I do have free time I like going to the cinema (comedy and drama films mostly), reading, and binge watching shows on Netflix.

My Work

I'm a methodologist working to improve the way we do clinical trials.

Read more

Clinical trials are one of the most reliable ways to generate evidence about healthcare, but the way that trials themselves are done isn't based on much evidence at all. My job is to find out how we should do trials to make them better – it's very varied, and means that one day I can be interviewing Medical Doctors and Nurses about how they get their patients interested in trials, and the next day I might be sat at my desk all day analysing that data and coming up with ideas about how to improve those processes. My main focusses are recruitment of participants (how do we get more people interested and involved in trials?), retention of those participants (how can we make sure that those people stay in trials from beginning to end?), and outcome collection (how do we decide what data to collect in trials and what can we do to make sure that the process of collecting data (e.g. questionnaires, a blood sample, an x-ray) is as easy as possible?).

My Typical Day

Office-based, usually some meetings with other people in my team, lots of cups of tea, and probably more snacking than is strictly necessary.

Read more

I usually walk to work and aim to get to the office for about 9.30am. First, I tackle my email inbox and write a to do list for the day. After that's done, I'll get to work on tackling the to do list – this can mean anything from interviewing people about what they do, investigating what they maybe should do, and exploring how we might be able to encourage them to do those things.

I work with lots of different people in big teams, and that means lots of meetings to see where different people are at with all of the projects that we're working on. I also do lots of public engagement as part of my job – which can mean leaving the office and heading into the city to talk to people about what we do. Sometimes this can involve  running pretend trials to see whether people prefer white chocolate or milk chocolate, other times it can involve giving talks to people in shopping centres. No two weeks are ever the same, and that's one of the things I love most about my job.

What I'd do with the prize money

Design and create a zine to explain clinical trial concepts and encourage critical thinking about science.

Read more

If I won the prize money, I would design and create a zine focussing on encouraging readers to think more critically. The zine would cover clinical trial concepts such as sample size calculations, randomisation and blinding, and explain what characteristics make a reliable piece of scientific research. I will do the design work myself, and would use the prize money to pay for the software I'd need to create the zine (this would also mean that it would be available online for free), and printing costs for physical copies of the zine that I will distribute copies of to the schools involved in this year's I'm A Scientist event.

My Interview

How would you describe yourself in 3 words?

Creative, kind, ambitious

What's the best thing you've done in your career?

I've been lucky enough to travel and work with lots of different people - in the past few years I've been to the USA, South Africa and Norway.

What or who inspired you to follow your career?

Reading books like 'Bad Science' by Ben Goldacre and 'Trick or Treat' by Simon Singh and Ben Goldacre got me interested in clinical trials and how the evidence needed to help make healthcare decisions was generated, but I didn't actually realise that being a trials methodologist was a career until I met my PhD supervisor in 2015. I just knew that I was interested in making evidence better quality, and I liked finding out about diseases and how they could be managed or cured when I was at school.

What was your favourite subject at school?

Art & Design

What did you want to be after you left school?

A graphic designer or a Medical Doctor (both very different, but my current job often feels like a bit of both!)

Were you ever in trouble at school?

I was really quiet at school - I was too nervous to get in trouble. Apart from once when I got detention for going into a classroom during breaktime (it was raining and I didn't want to stay outside..)

If you weren't doing this job, what would you choose instead?

I have no idea! I love my job but if my job wasn't a thing I'd like to do something that involved lots of travel and adventure.

Who is your favourite singer or band?

Bastille - I've seen them live a few times and they're always brilliant. I also really love The Killers, and lately I've been listening to a lot of George Ezra and Dua Lipa.

What's your favourite food?

Pasta... and chocolate desserts.

What is the most fun thing you've done?

Met up with my best friend in Mexico when we were both on holiday there - she lives in America so we don't get to see each other often, we went swimming with baby turtles and spent a lot of time at the beach - best holiday ever!

If you had 3 wishes for yourself what would they be? - be honest!

1) For my boyfriend to let me get a dog (it's been 6 years and he still says no!), 2) to go travelling around Japan, and 3) to see orangutans in the wild.

Tell us a joke.

What do you call a camel with no humps? Humphrey! (I know, it's terrible!)
---
---