Profile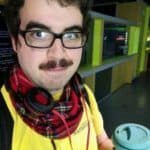 Jamal Kinsella
Curriculum Vitae
Education:

I got my GCSEs and A levels from schools in my hometown of Salford (in Manchester) before choosing to study Psychology at Durham University. I'm now studying for a PhD in Southampton University, so far from home! Wish me luck!

Qualifications:

Just my BSc in Psychology!

Work History:

I've worked as a Research Assistant in a number of places: first at Manchester University when I was 16! This was because I applied for the Gold CREST Award with the Nuffield Foundation who gave me the opportunity to work with a bursary at the university. Here, I worked on a project about psychology and language. Then, I went to Durham University and worked on a project about the psychology of how our brain understands what we see. I've also worked in Munich in Germany, studying how people's sense of balance works during physical exercise.

Current Job:

I'm currently a PhD student and researcher - sort of like being both a student and employee!

Employer:

University of Southampton
Favourite thing to do in my job: Playing around in the driving simulator!

About Me

Your friendly car psychologist & queer engineer

Read more

I'm half-Moroccan, half-English. I was born in Manchester and now live in Southampton with other students. I proposed to my partner Joe a couple of months ago and we'll get married next year!

I spend my time working, talking to him, playing video games (mostly Nintendo), and writing. I love discussing science so run small events in Southampton for people of all ages to discuss science questions in a creative environment, at The Science Room.

My Work

I research how people think whilst driving cars so I can train them to be safer

Read more

My work involves using Southampton University's driving simulator (a big room where we keep a real car and projectors and speakers to mimic driving in the real world) that I program to act in certain ways, a bit like making a video game! My current project involves having people drive through a sequence of events with a number of potential dangers in their environment and then interviewing them about how they processed those dangers psychologically.

By doing this, I can figure out what makes 'expert' drivers better than novices, and use that to develop a training program, so that in the future young people who learn to drive can do so easier – making them experts at driving much more quickly!

My Typical Day

Most of my day is reading about science and designing new experiments

Read more

My work involves using computers a lot to program experiments, read about science done by other people online, write design documents about it, and discussing my work with co-workers. It often involves a lot of critical thinking and intense analysis. At the best times, this is invigorating as it challenges my brain to grow. But at the worst of times, it is overwhelming and difficult. But, the sense of achievement you can feel can often make it worthwhile!

What I'd do with the prize money

I want to make a documentary about LGBT+ scientists!

Read more

When I was younger, I struggled with accepting my sexuality, and I didn't know where in the world people would accept someone like me. I felt quite different and isolated. Things have come a long way since then, but I'm sure there are still young people who feel similarly. I also didn't know any LGBT+ scientists when I was younger!

With the prize money, I'd love to develop a documentary on LGBT+ scientists – both past and present, and talk about the future too! I would use the money to get some film equipment like a quality video camera and editing software. I would then hope that anyone who voted for me could see the film in the future!

My Interview

How would you describe yourself in 3 words?

queer car engineer

What's the best thing you've done in your career?

I enjoyed my work in Munich where I did some really fun work on balance perception which involved me playing frisbee and dancing with people who joined my study!

What or who inspired you to follow your career?

Andrew Stewart, an academic I worked with when I was researcher at 16-17 years old!

What was your favourite subject at school?

Drama

What did you want to be after you left school?

Video game script writer

Were you ever in trouble at school?

Very much so - I often talked back to teachers I didn't like!

If you weren't doing this job, what would you choose instead?

I'd love to open up my own café!

Who is your favourite singer or band?

The Mountain Goats

What's your favourite food?

Potato curry <3

What is the most fun thing you've done?

In Munich, I jumped into the 'Eisbach' (ice river), a freezing, rapid river that drags me around a park - I held onto the bottom bars of a bridge and had the water gush into me!

If you had 3 wishes for yourself what would they be? - be honest!

1. Make an indie game that changes how people see the world. 2. Invent a new type of robot 3. Win a Nobel Peace Prize

Tell us a joke.

I'm bisexual, and biracial, but I can't ride a bicycle - what the hell??
---
---